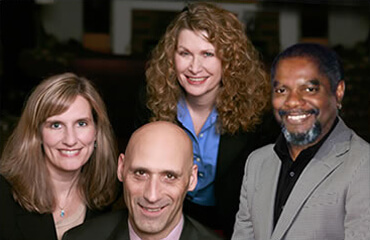 The IGS team consists of four highly qualified consultants: Shirlene Warnock (left), Jeanne Nyquist (top), Shariff Abdullah (right), and Gary Corbin (center). Learn more about the IGS team here.
With extensive expertise in guiding organizational transformation, IGS partners with clients to navigate chaotic change. These partnerships results in organizational flexibility, increased productivity and employee ownership. IGS is known for its successful and sustainable outcomes – while having fun along the way.
Services: Facilitation, Teambuilding, Training, Leadership Development, Coaching, Conflict Resolution, Change Management, Strategic Planning, and Inclusivity.