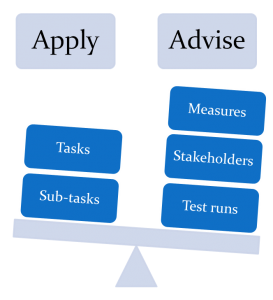 Often, organizations well equipped with human and fiscal resources find that some work processes are not functioning well. Changes in the operating environment or in strategic direction can render obsolete the old ways of doing business. At such times, organizations face the difficult task of aligning its human capital, fiscal and physical resources, and work processes.
IGS assists clients with this by following these basic principles based on the work of Andrews and Stalick [1994]:
Organize the work around both strategic and business unit outcomes.
Provide direct access to all stakeholders.
Leverage technology, i.e., the right information at the right time.
Quality control through clear policies, procedures and feedback.
Enable interdependent and simultaneous work.
Delegate decision making to the workers.
Build in feedback channels.
Implement specific, meaningful success measures.
IGS helps organization apply these basic principles and return to the path of productivity and profitability using practical tools:
Process Flow Workshops
Business process observation, documentation, breakdown, and analysis
Process change recommendations and implementation assistance
Performance metrics, measurement tools, and assistance
Establishing internal and external feedback mechanisms