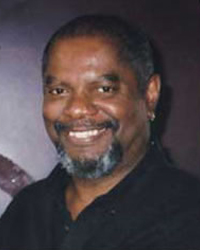 Shariff Abdullah, BA, JD

Consultant
Dr. Shariff Abdullah is an author and advocate for inclusivity and the transformation of society to align with our common spiritual values. As Director of Commonway Institute, he has visited over 35 countries and over 100 distinct cultures. Shariff is an expert in the emerging field of "demos-dynamics" – how human populations interact and change. Sharif teaches groups and individuals how to understand and practice inclusivity – the connection with all beings.
Publications
Shariff's books include:
Soon to be published: Shariff's first work of fiction, The Chronicles of the Upheavals
Monographs published on LinkedIn include:
Accomplishments
Dr. Abdullah visits Sri Lanka several times a year, as Senior Advisor for Sarvodaya Shramadana. Sharif's peace-making work contributed to the 2002 historic cease fire in the 25-year ethnic civil war in Sri Lanka. Relevant project experience includes:
The 'New Neighbors' Project


Facilitated dialogues on Special Needs Housing.
Facilitated potentially adverse key stakeholders in focus groups on special needs housing for Portland City Council Task Force on Strategies for Fair Housing.
Resulted in consensus-based comprehensive city-wide strategy for fair housing.

The Three Valleys Project

This multi-year project brought potentially adversarial Anglo and Latino groups into facilitated inclusive dialogs in the three agricultural valleys surrounding Portland, OR.
Awards
Sharif is the recipient of the 2006 "Humanitarian Service Award" from the Unity and Diversity Council and the 2007 "Hero of Humanity Award" from the Art of Living Foundation, as well as the "Martin Luther King Lifetime Achievement Award" from the World Arts Foundation.
Specialties
Societal Transformation, Turbulence Planning, Inclusivity Building, Conflict Resolution, Leadership Development, Change Management, Team Building, Public Involvement Facilitation, Diversity Training.