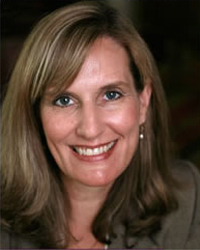 Shirlene Warnock, C.P.C

Owner
Shirlene, the owner and founder of IGS, is a Portland-area native who has had the good fortune to work with fun, smart people to build businesses, charities and other organizations while raising two amazing, beautiful daughters with her devoted husband – who now claim the most honored titles of all, Nana and Papa!
Shirlene brings over 20 years of leadership and management experience to her consulting practice. From public sector agencies, higher education, and private sector organizations, including hotels, restaurants, and event facilities, to non-profit organizations supporting disadvantaged youth, libraries, schools and the disabled, when Shirlene gets passionate about a cause, there is no stopping her from achieving her goals. She has a proven track record of increasing organizational effectiveness, profitability, and productivity in remarkably short periods of time.
Shirlene is a skilled facilitator, mediator, trainer, and coach. She has led numerous organizations through successful interventions including, team building, change management, visioning and strategic planning initiatives. She coaches executives and uses her extensive leadership experience to design and implement leadership training programs, seminars, and workshops.
Shirlene lives in Oregon City with her husband, dog, and cat, enjoys frequent visits with her children and incredible grandchildren, and has a life goal to travel the World meeting as many interesting people as possible!
Certifications and Affiliations
Shirlene holds Conflict Resolution & Mediation Credentials from Southern Oregon University, serves on the Board of Directors for the Clackamas County Dispute Resolution Center and is a CASA (Court Appointed Special Advocate for Wards of the Court). Shirlene received her Professional Coaching Certificate from The Centre for Coach Training, is a certified Intelligence of Self: Typology and Voice Dialogue practitioner, and is an Achieve Global Certified Trainer.
Shirlene is a member of the International Association of Coaches, the International Association of Facilitators and the Oregon Mediator's Association.
"I have found that the greatest success (and my own personal reward) comes from motivating each individual so that collectively as a whole, the organization prospers. I have a favorite saying "We are all in life together;" I truly believe that we profoundly affect one another and that we should conduct ourselves and our businesses, in such a way, that we have a positive impact on one another.".

Shirlene Warnock, Owner, IGS
Specialties
Leadership Development, Executive Coaching, Team Building, Facilitation, Training, Conflict Resolution/Mediation, Change Management, Strategic Planning.
"Shirlene worked for a number of years with NWEA and was a key facilitator, coach and trainer for our landmark and long-term management development program. She partnered with us from the beginning and was the constant through the early years and helped us successfully transition and mature the program to be able to sustain itself and become internally led. She trained over 100 managers for our organization over 5 years in an intensive skill-based and values-based management development program and brought our managers to a new level in this organization that is paying dividends and where we have seen a real shift in our culture, performance management and staff engagement. She is a knowledgeable, dedicated, creative and a gifted facilitator/coach/trainer. She is a person with high integrity and brings great value in the work she does. She makes people and organizations better. We would not be where we are today in our organizational maturity without Shirlene. She coached two of my team over a year to prepare them to continue and sustain this program to be internally led and the program is continuing to do well and thrive as a result of her care and attention."

Toni Jaffe, Senior Vice President of Human Resources & Organizational Development, NWEA