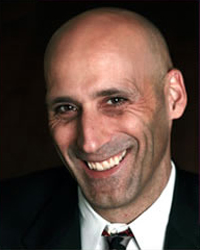 Gary Corbin, Ph.D.

Consultant
Dr. Gary Corbin has over 25 years of professional experience as a manager, facilitator and strategic planner in both the private and public sectors. His public sector experience has occurred at the federal, state, and local levels and spans financial and Information Technology management, strategic planning, meeting facilitation, and business process analysis. Gary has worked extensively with local government agencies, particularly the City of Portland, leading consensus-driven decision-making processes and highly effective team-building workshops.
Publications
In addition to assignment work for private sector, government, and not-for-profit clients, Gary is also a freelance writer and consultant. His creative and journalistic work has been published in BrainstormNW, the Portland Tribune, The Oregonian, and Global Envision, among others. His novels include:
Lying in Judgment: A man serves on the jury of a murder trial – for the crime that he committed!
The Mountain Man's Dog (forthcoming, June, 2016) – A simple logger's adoption of a stray dog embroils him in unfamiliar worlds of politics, romance, and pet ownership.
Affiliations
Board Member, PDX Playwrights, 2012-present
Willamette Writers, 2004-present
Specialties
Writing, Editing, Quantitative Analysis, Team Building, Facilitation, Work Flow Analysis, Business Process Improvement, Change Management, Strategic Planning, Asset Management, Policy Analysis, Training.